12 Oct 2022
University of Oxford hosts workshop on security and protection of Connected and Autonomous (CAV) Vehicles
Workshop run by Oxford e-Research Centre as part of the Digital Security by Design Project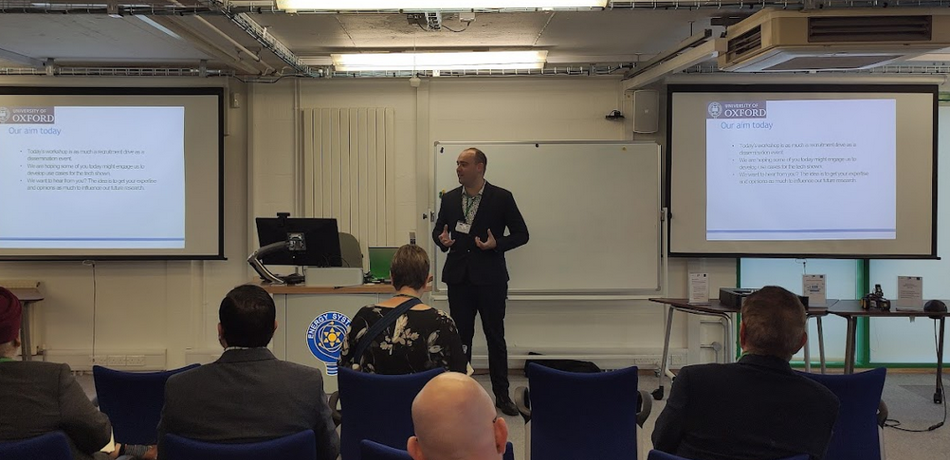 The Digital Security by Design (DSbD) project, led by Professor David Wallom and supported by the Engineering and Physical Science Research Council (EPSRC), focuses on developing novel solutions for cyber-physical system security using start-of-the-art technologies and software techniques.
As part of this project, the University of Oxford, in conjunction with their industrial partner CyberHive, organised a workshop for leaders from industry, academia and government to discuss issues related to the security of connected and autonomous vehicles (self-driving cars).
The workshop was a mix of lectures from industry leaders such as Streetcar, the University of Oxford, Siemens and CyberHive as well as group activities where the participants were encouraged to give their views.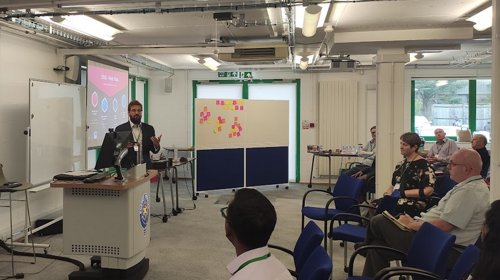 Professor David Wallom discussing the DSbD project and the value of partnerships for our use cases
The workshop attracted participants from Siemens, AESIN, CyberHive, University of Oxford, JCB and Mclaren among others. The workshop was well received, with participants commenting on how refreshing the group dynamics of the day were, and their excitement at being able to share their views on the relevant issues.
Dr Martin Higgins, Research Associate at the University of Oxford, writes:
"The aim of the day was to try and marry the research being done at the University of Oxford with the actual industrial applications to which this research applies. In essence we saw the day as a recruiting event where we tried to enlist members of industry as use cases for the DSbD technology suite. Given that many of the participants have already approached us about potential collaboration I'd say the day was a marked success"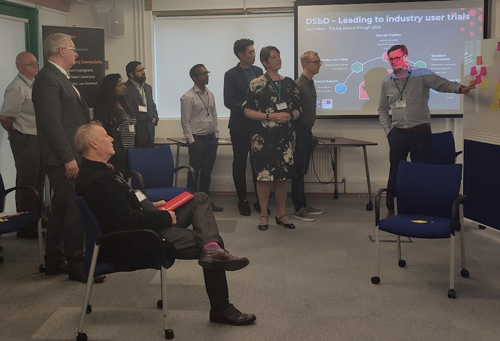 Industry leaders outlining their respective views on cyber-security in the automotive space
The workshop group organisers will be following up with the participants to inform them of the findings from the day. They also intend to formalise their findings from the day into a document which will be made available for public download. The DSbD project runs until 2025, and Oxford e-Research centre plans to run a second event in the first Quarter of 2023, based around DSbD as it applies to the protection of energy systems.
Find out more