Digital Humanities at Oxford Summer School
Digital Humanities at Oxford Summer School
The Digital Humanities at Oxford Summer School offers training to anyone with an interest in the Digital Humanities, including academics at all career stages, students, project managers, and people who work in IT, libraries, and cultural heritage. Delegates follow one of the week-long workshops, supplementing their training with expert guest lectures.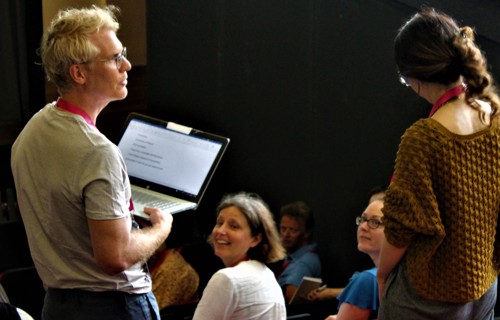 Example workshop strands;
Introduction to Digital Humanities

Introduction to the Text Encoding Initiative

From Text to Tech

Linked Data for Digital Humanities

When Archives Become Digital

Digital Cultural Heritage

Humanities Data

Applied Data Analysis

Crowd-sourced Research in the Humanities

Digital Musicology
In 2020, we held our first ever virtual DHOXSS, giving participants around the world the opportunity to engage with experts in the Digital Humanities on a wide range of topics alongside students and researchers at every stage of their career path.
"This online event was indeed a great opportunity for me to learn from the best researchers in the field. I also really appreciated the special attention I received during the workshop" 
-DHOXSS participant
2021 marked the 10th Anniversary of the Digital Humanities at Oxford Summer School. We again held a virtual DHOXSS, our largest ever event, attracting our biggest audience of participants from around the world. The event included a special programme of  keynotes from experts in Digital Humanities to mark the 10th Anniversary.
Find out more
Digital Humanities Summer School events home page