MSc in Energy Systems
The MSc in Energy Systems covers technical, societal and political aspects of this dynamic subject and provides students an understanding of how to develop innovative solutions.
The course brings together academics from across the University, combining excellence with intellectual depth. The first course of its kind in the world, it gives students a chance to study alongside the researchers who make Oxford a globally-recognised leader in this field.
Energy is increasingly key to some of humanity's biggest challenges, including transitioning to cleaner sources, reaching over 1.3 billion people currently without access to electricity, and maintaining the quality of supply for those who currently do have access.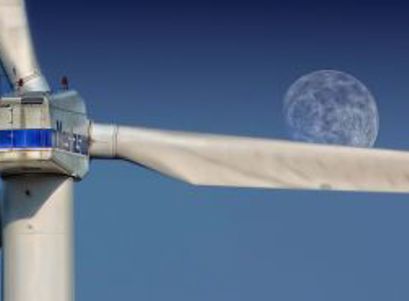 This fundamental transformation of energy systems calls for a new kind of system thinker, someone who can think across traditional disciplinary boundaries. No other UK university matches Oxford's strengths across physical and social sciences in this area, and our interdisciplinary research is at the cutting edge. This course explores the social and political, as well as technical, aspects of this area, and students will graduate with the ability to look at the whole picture of energy systems in the modern age and to think innovatively to develop solutions to the problems we face.
Utilising existing relationships with leading industrial groups such as EDF & National Grid, students gain first-hand experience of the real-world applications of their studies. This industry-focused approach makes students well placed to take up leadership and strategic roles in industry or government.
We look for ambitious candidates with leadership potential, with the intellectual curiosity and calibre to appreciate the importance of complex technical, societal, economic and political issues that make up the system challenges in energy.
Core Themes
• Resources How is energy produced, converted and traded? What energy technologies are available, what energy differences are there between different parts of the world and how have we arrived where we are with global energy systems?
• Systems How is energy distributed so that it is usable and what are the considerations that need to be made for bridging between the producers and consumers?
• Services What, why and how is energy provided or made available to society and how may it change or be changed by society? This theme concentrates on the interface between people and energy, and considers the consumptive end of the energy chain.
Find out more
Course details and application information
Course page on Department of Engineering Science website
MSc in Energy Systems course directors