05 Jul 2023
Semantic Completeness vs Data Usability in Cultural Heritage Collections: Lessons Learnt from LUX, Linked Art and IIIF
A talk by Dr Robert Sanderson on Yale University's recently launched cross-collection discovery web application called LUX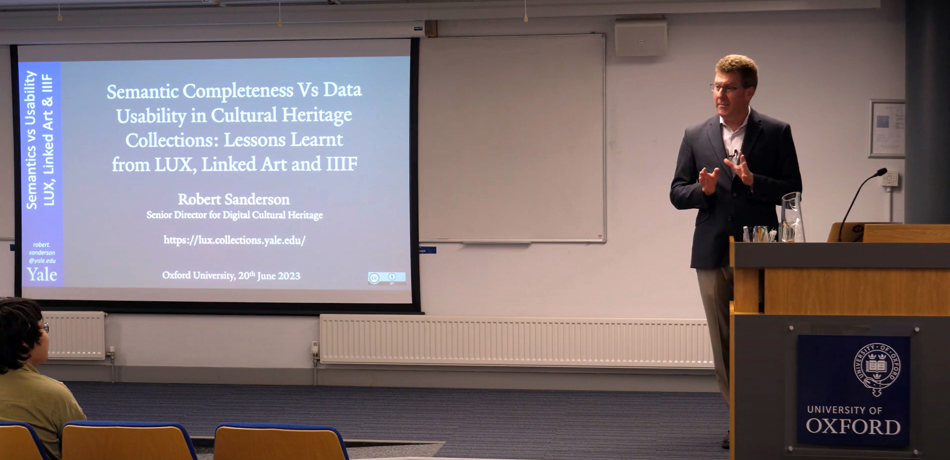 On June 23, Dr Robert Sanderson Yale University visited Oxford e-Research Centre to deliver a talk entitled Semantic Completeness vs Data Usability in Cultural Heritage Collections: Lessons Learnt from LUX, Linked Art and IIIF. A video recording of the talk is available at the following link.
Abstract
Yale University has recently launched a cross-collection discovery web application called LUX, built on Linked Open Data standards including Linked Art and International Image Interoperability Framework (IIIF), making all of the University's library, archival and museum collections available in a single, coherent interface for the first time. With more than 41 million JSON-LD records, reconciled and enriched from more than a dozen external sources, LUX is a ground-breaking step forward in providing a usable engagement and research platform for cultural heritage. After an introduction and brief demo of LUX, this presentation will reflect upon the trade-offs that have been made while developing the product and its underlying standards between purity of the abstract model and the usability of the resulting data – an approach known as Linked Open Usable Data. It will focus on the costs and benefits of selecting the standards, technology architectures, sustainability practices, and collaboration structures needed to accomplish this work, and how those lessons learnt could be applied in other contexts.
Dr Robert Sanderson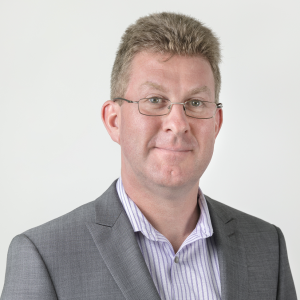 Dr Robert Sanderson is the Senior Director for Digital Cultural Heritage at Yale University, where he works with Yale's museums, libraries and archives to ensure the data and systems are connected and coherent. He is co-chair and editor for both IIIF and Linked Art, previously he has been co-chair and editor for the W3C specifications for JSON-LD and Web Annotations. He was co-investigator on the AHRC Linked Art projects, and is currently chair of the advisory board for Enriching Exhibition Scholarship, a joint project with the University of Oxford e-Research Centre and University of Edinburgh. His research interests centre around usability of linked open data, modelling of cultural and natural heritage, and information system architectures. He has previously worked at the J Paul Getty Trust, Stanford University and Los Alamos National Laboratory.


This event was organised by the Enriching Exhibition Scholarship project at the University of Oxford e-Research Centre (AHRC grant AH/W00559X/1), in conjunction with Digital Scholarship at Oxford and the UK Software Sustainability Institute.