24 Jan 2023
Oxford Energy Society Hilary Term 2023 Events
A new series of talks from Oxford's Premier Energy and Sustainability Society on issues surrounding climate change and the global supply and demand of energy.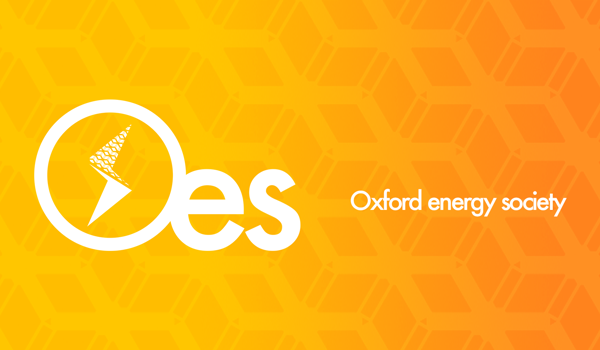 The Oxford Energy Society is the University of Oxford's only student society dedicated to informing people about, and involving people in, the issues surrounding climate change and the global supply and demand of energy. The Society endeavours to provide a platform for all points of view with the aim of stimulating discussion and broadening knowledge.
The Society is led by Abdullah Alotaiq, DPhil Candidate in Engineering Science
The Oxford Energy Society has finalised it's series talks for the upcoming term by bringing in entrepreneurs, academics, and executives to discuss the energy sector and its transitions. Talks are open to all and start at 17:00 in the Atmosphere room, School of Geography and the Environment, South Parks Rd, Oxford OX1 3QY. The talks are also streamed via Facebook.
25 January 2023. The Challenges of Electricity Supply in Africa: Nigeria-South-Africa as a Case Study.

Sunny Iroche, Senior Academic Visitor, African Studies Centre

1 February 2023. Climate Risk and Climate Transition in the Banking Sector. Andre Abadie, Managing Director, JP Morgan
8 February 2023. Sustainable Energy and Climate Resilience for Children in Low Income Settings. Robin Ward, Climate and Sustainability Lead, UNICEF UK
15 February 2023. Does Money Lead the Green Agenda? Did 2022 Show us That Politics can Plan for the Future? Stuart Ball, Emeritus Professor of Modern British History
22 February 2023. Energy Markets and Climate Change. Cameron Hepburn, Professor of Environmental Economics
1 March 2023. Tokamak: Pioneering Commercial Fusion Energy. Robert Bamber, Engineering Manager, BAE Systems; Erica Thake, IP Manager at Tokamak Energy Ltd.
7 March 2023. Powering the Future. Switching on the Renuables. Malcolm McCulloch, Associate Professor in Engineering Science and Group Leader of the Energy and Power Group at the University of Oxford.
Keep up to date