01 Sep 2022
New paper offers comprehensive review of data centre energy use records from past 15 years
Paper identifies methodological problems within this research field and highlights opportunities to improve methodologies, important for assessing environmental impact and energy supply issues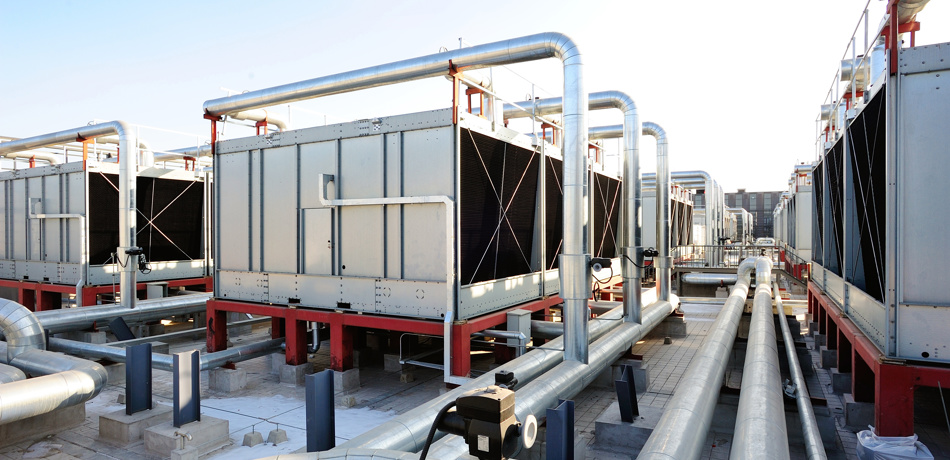 A new paper, "Sources of data centre energy estimates: a comprehensive review", has been published in the highly regarded peer-reviewed scientific journal, Joule.
Postdoctoral Researcher Dr Masaō Ashtine from Oxford e-Research Centre and incoming part-time DPhil student David Mytton are co-authors of the paper, which presents an in-depth review of pertinent data centre papers and datasets from the past 15 years.
Data centres are a critical component of information technology, providing an environment for running computer equipment such as servers, network switches, and data storage. Reliance on data centres for everyday activities has brought increased scrutiny of their energy footprint, yet available literature presents wide ranging estimates for this, with challenging-to-validate calculations that make it difficult to rely on their subsequent estimates.
Some viewpoints argue that the data centre energy footprint has begun to plateau due to efficiencies brought about by advances in cloud computing. Others argue that the energy footprint will continue to increase as everyday activities around the world continue to be ever more reliant on computing and technology.
The variance in data centre energy estimates presents multiple challenges. Firstly, members of public who want to help tackle environmental issues may think that individual actions such as deleting duplicate photos or clearing out old chat messages will help, but if energy consumption has decoupled from demand then these actions will make no difference and the effort could be better directed elsewhere.
Secondly, accurate estimates are important for energy system planning. Unexpected demand places stress on electricity transmission and distribution capacity, which can have knock-on effects on other users of the electricity grid including domestic users.
The new paper offers an analysis of the landscape of original data centre energy estimates published between 2007 and 2021. The paper does not aim to criticise individual publications but analyses common methodological problems within this research field so that future readers can have more confidence in the reliability of estimates, important in planning for changes in future energy demand.
The analysis revealed several opportunities to improve data centre energy research methodologies, primarily with changes to basic scientific methods including making use of reproducible models, and using applicable sources; for example, some private reports disappear from the web after a certain time period. For industry, the next step would be to improve the quality and availability of data related to IT equipment network traffic and power consumption. Dr Ashtine explained;
"For every notable paper assessed, we traced the full source path of their data, forming hundreds of data provenance connections (676 to be exact) to determine what data are being used to tell us about energy usage in data centres. 11% of these papers report sources with broken or no links, and 10% of them simply report no data sources"
The review highlights that the onus is on researchers in the scientific community, to ensure that critical points and procedures of data provenance are transparently demonstrated within publications and research.
"Such a high-impact publication is a career first, and though not my 'bread-and-butter' work at the University of Oxford, the more we dug into this research, the more we knew we had to get it out."
Find out more