28 Jun 2023
FAIRsharing, FAIR Cookbook and ISA resources are core to data management services for the life sciences
The ELIXIR 2022 Annual report tells a story of collaboration, innovation and global impact, showcasing the major achievements of over 800 experts from 22 ELIXIR Nodes last year, including the Centre's Data Readiness group.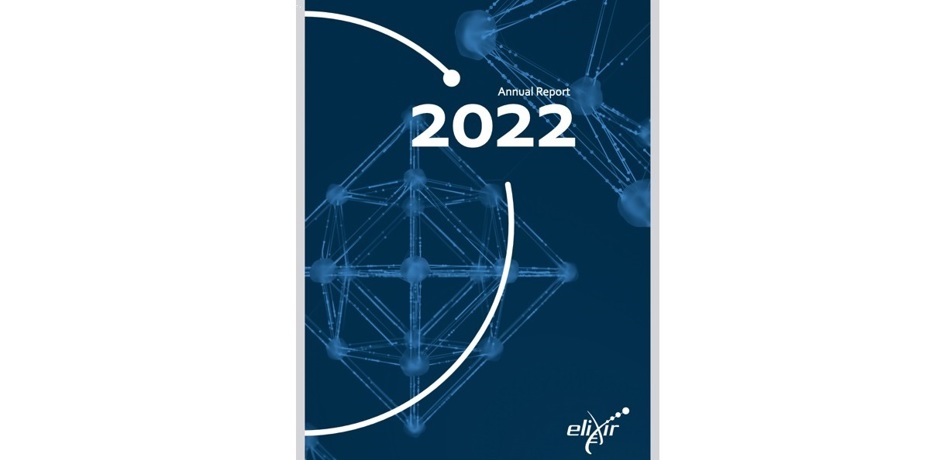 ELIXIR unites Europe's leading life science organisations in managing and safeguarding the increasing volume of data being generated by publicly-funded research, so that researchers can more easily find, analyse and share data, exchange expertise, and implement best practices.
The recently released ELIXIR 2022 Annual Report presents the progress towards the strategic objectives of the Scientific Programme for 2019-2023 and highlights ELIXIR's focus on connecting people, data and resources across and beyond Europe.
"I am delighted to have joined the ELIXIR family as one of the new Interoperability Platform co-leads", says Professor Susanna-Assunta Sansone, 
"Our goal is to continue building and promoting products, practices and process for research data management that meets the FAIR Principles".
Several resources that feature in the Annual Report are led by Prof. Sansone's Data Readiness group at the Centre, including:

• FAIRsharing, a curated, informative and educational resource on data and metadata standards, inter-related to databases and data policies for all disciplines.
• The FAIR Cookbook, an online resource with recipes to make and keep data FAIR, from life science data professional in academia and (bio)pharmaceutical companies.
• The ISA framework, open sources tools to collect, describe & publish life, environmental, biomedical experiments using community standards.
The FAIR Cookbook and FAIRsharing get a special mention in the Preface by the ELIXIR Director, Niklas Blomberg.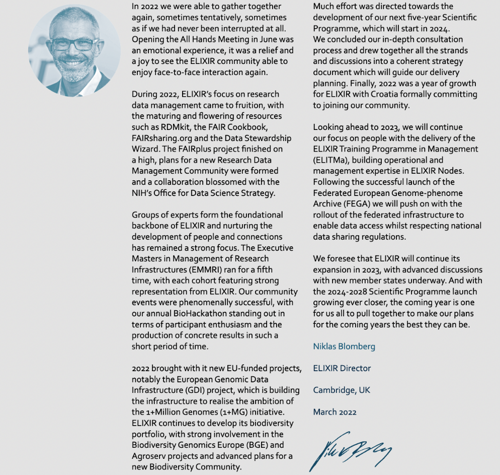 "In a short time the FAIR Cookbook has matured from a project-based resource to one recommended by the Guidelines of major European research and infrastructure funding programmes, including the Horizon Europe Work Programme for Health", says Dr. Philippe Rocca-Serra, who shares his time between the Data Readiness group and the AstraZeneca R&D Data Office.
"The FAIR Cookbook is the place for FAIR doers to share experiences and expertise and guides others in their data management journey."
The report also gives special recognition to the FAIRsharing Community Champions programme.
"We strive to enable researchers, data stewards, journal editors, librarians, curators and any interested stakeholders to act as advocates promoting the value of standards, databases and policies"
says Dr. Allyson Lister, FAIRsharing Content and Community Coordinator. "The programme is a place for them contribute content to FAIRsharing and educational material, and get credited, as well as to learn and engage".
Find out more