13 May 2021
Centre contributes to new release of Music Encoding and Linked Data software
Researchers at Oxford e-Research Centre have contributed to the release of version 2.0 of the open source Music Encoding and Linked Data framework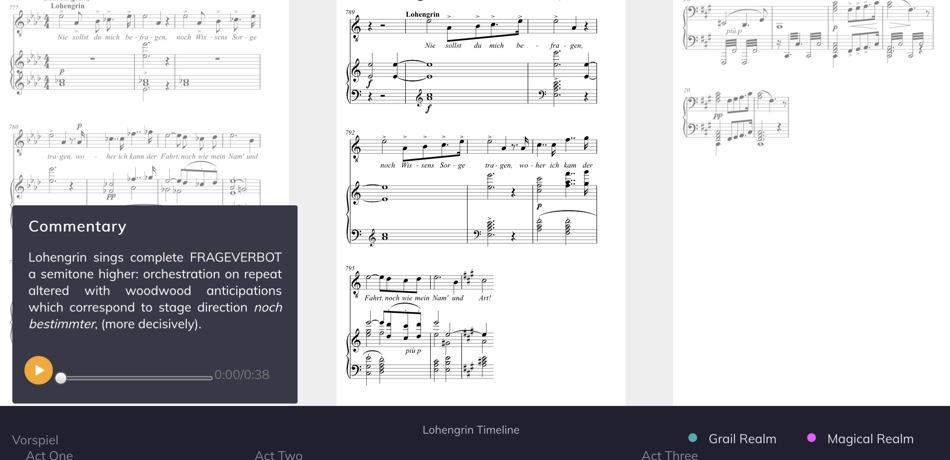 Researchers at the University of Oxford's e-Research Centre have contributed to the release of version 2.0 of the open source Music Encoding and Linked Data framework. MELD is a flexible software platform used by research projects to combine digital representations of music – such as audio and notation – with contextual and interpretive knowledge in the Semantic Web.
Dr Kevin Page, who leads MELD research in the e-Research Centre says;
"Since the last release of MELD, our efforts in Oxford have focussed on applying the technology to digital musicology. It's also gratifying to see the activity we began here five years ago being adopted -- and significantly extended -- by other research groups internationally".
The Centre's contributions to MELD 2.0 have been realised through the Unlocking Musicology project, which researcher David Lewis will present at the forthcoming Digital Libraries for Musicology conference in July. Meanwhile Graham Klyne has been collaborating with the MELD team as a Digital Humanities case study for the Software Sustainability Institute. Going forward, the e-Research Centre team will be using MELD 2.0 in their Beethoven in the House project, working in collaboration with the University of Paderborn, Beethoven Haus Bonn, and the RISM Digital Center.
Changes behind the scenes in MELD 2.0 make it easier to develop apps alongside MELD-clients-core, which has been brought up to date with current libraries and practice. A major piece of additional functionality is the ability to use Solid pod data stores as a privacy-respecting, distributed, means of capturing and socially sharing musical annotations in MELD.
The release also brings additional functionality, interactions, and visualisations through several new MELD apps. The EU TROMPA project employs Solid Pods so that musicians can share and compare their performances in the 'Companion for Long-term Analyses of Rehearsal Attempts' (CLARA), and the Music Scholars' Score Annotator. While in Oxford, Unlocking Musicology worked with the New York Philharmonic Archives on 'Listening through Time', and new touch screen-centric visualisations in the 'Lohengrin TimeMachine', a digital companion to a musicological study of leitmotifs in Wagner's opera.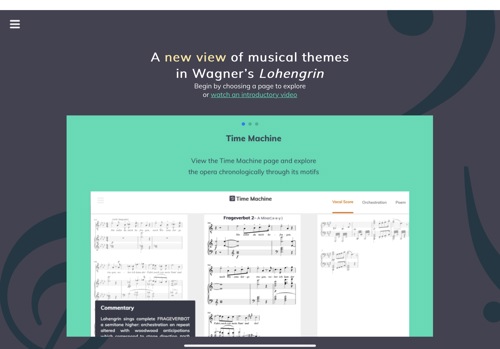 Many existing MELD apps have also been updated; other developers using the framework may  want to refresh their apps to maintain compatibility. 
Further information about the framework is available on the new MELD website.