20 Jul 2021
FAIRsharing recommended by Horizon Europe and European Open Science Cloud
Oxford e-Research Centre-led FAIR-enabling resource goes from strength to strength, with adopters and users ranging from researchers to policy makers and publishers.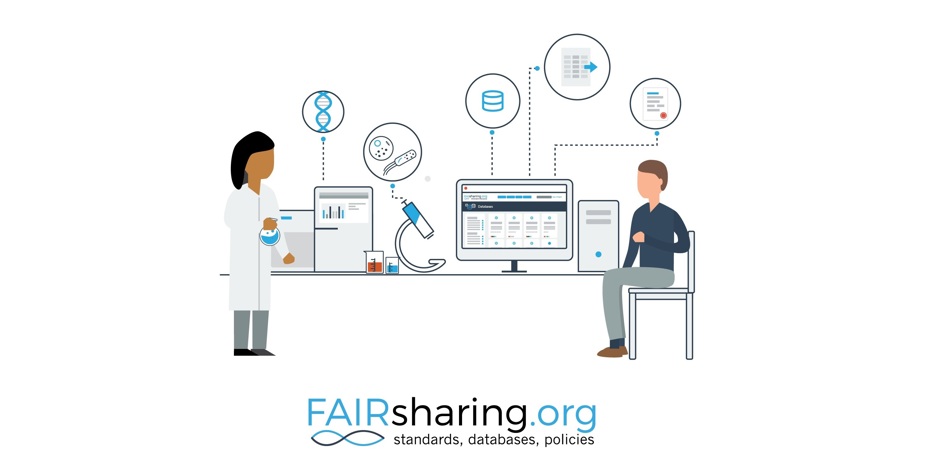 FAIRsharing, a University of Oxford resource led by the Oxford e-Research Centre, is now recommended by the Horizon Europe guide and a number of EOSC reports as the authoritative source for community standards and data policies.
Horizon Europe is the EU's key funding programme for research and innovation, with a budget of €95.5 billion. The recently released Horizon Europe Programme Guide is designed to help users understand the programme and prepare their proposals. As the principle of open science becomes the modus operandi of Horizon Europe, the European Open Science Cloud (EOSC) aims to deploy and consolidate an open, trusted virtual environment to enable around two million researchers in Europe to store, share, process, analyse, and reuse research digital objects, which include data, software, code, models, workflows, publications across all discipline.
FAIRsharing has been recommended as the best source for community standards (to identify and report data and metadata), repositories and knowledgebase, and data policies (from funders, publishers and other organisations). FAIRsharing guides users to discover, select and use these resources with confidence, and guides producers to make their resources more discoverable, widely adopted and cited.
Professor Susanna-Assunta Sansone, FAIRsharing project lead and Associate Director of Oxford e-Research Centre, says:
"Since its launch in 2011, we have seen impressive adoption rates, and endorsements from funders and policy makers. These are strong signals that FAIRsharing has become an internationally recognised element of open science and scholarship landscape, and we are very proud of what we have achieved".  
Co-founded with Dr. Philippe Rocca-Serra and coordinated by Dr. Allyson Lister (Content and Community Lead) and Dr. Milo Thurston (Technical Lead), FAIRsharing continues to work with a number of communities in all disciplines, to add the most relevant resources; and with other service providers to ensure its content supports third-party data management tools.
"EOSC has the ambition to build a federated ecosystem of data and services that make FAIR and open data sharing a reality, and FAIRsharing resource has become a key element of that ecosystem".
Find out More