20 Jan 2021
COVID-19 Rapid Review publishers agree to mandate data deposition
Agreement ensures transparency and speed of peer review of COVID-19 articles and makes results available for scrutiny and reproducibility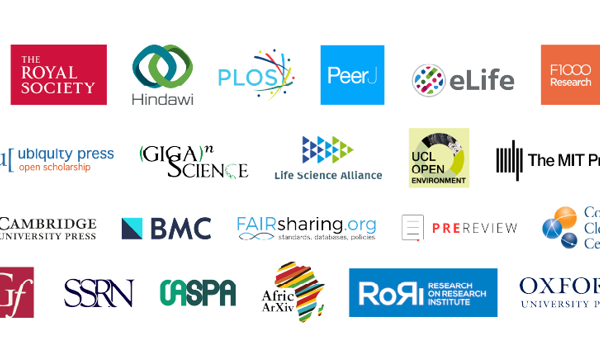 The C19 Rapid Review Initiative – a large-scale collaboration of organisations across the scholarly publishing industry - has across the original group of journals that set up the collaboration
Oxford e-Research Centre contributes to the Initiative via  FAIRsharing.org. Based in the Centre's Data Readiness group, FAIRsharing is a curated, informative and educational resource on data and metadata standards, inter-related to repositories and data policies.
The members of the C19 Rapid Review Initiative are eLife, F1000 Research, Hindawi, PeerJ, PLOS, Royal Society, FAIRsharing, Outbreak Science Rapid PREreview, GigaScience, Life Science Alliance, Ubiquity Press, UCL, MIT Press, Cambridge University Press, BMC, RoRi and AfricArXiv). All have agreed to mandate data deposition, with new members aiming to align in due course. 
The Initiative, which grew from a need to improve efficiency of peer review and publishing of crucial COVID-19 research, began in April 2020 and now involves over 20 publishers, industry experts, and scholarly communication organizations, supporting over 1,800 rapid reviewers across relevant fields. 
The group also welcomes new members: Oxford University Press, and Gates Open Research. All publishers agree to work together to maximise the efficiency of peer review, ensuring key work related to COVID-19 is published as quickly and openly as possible. 
From 20th January 2021 articles published by the original group of COVID Rapid Review Initiative members must have data shared in a public repository rather than just available on request. The new common policy is to meet the TOP Data Transparency Level II that requires that "Data must be posted to a trusted repository. Exceptions must be identified at article submission". This means mandating data sharing in a public repository rather than just ensuring the authors publish a Data Availability Statement (DAS). Any DAS must now explicitly list the repositories where the data are publicly available (subject to ethical considerations). 
Data available on request will not be acceptable, except for legal or ethical reasons (publishers have specific policies regarding exceptions, and how they may be able to be managed in other ways). The Initiative also strongly encourages that data and software are formally cited in the article, following the Joint Declaration of Data Citation Principles and the recent Software Citation Guide.  
For transparency and visibility, COVID Rapid Review Initiative members will register their data policy in FAIRsharing, which interlinks repositories to standards for identifying and reporting data and metadata; these data policies will be grouped and visible under a dedicated FAIRsharing Collection. The use of repositories and community standards are at the core of FAIR, the globally adopted Principles advocating datasets and other research outputs are findable, accessible, interoperable and reusable.
Sarah Greaves, Independent STM Publishing Consultant, who was among the co-founders and coordinates the group says: "The ethos of this group is openness and transparency in publishing anything that could help against the current pandemic. We know that data available on request is often not truly available so wanted to make sure all related data for COVID-19 papers from journals involved in this initiative is immediately visible without hurdles. This was the next step in our Statement of Intent last year and we are delighted all members of the group are now able to mandate this requirement."
Professor Susanna-Assunta Sansone, FAIR co-author and FAIRsharing founder, says: "Making data available is not enough, sharing it via the appropriate repositories -that also implement the relevant data and metadata standards- is essential. This will ensure data is discoverable, and available in a transparent, trustworthy and persistent manner to support peer-review and withstand reproducibility".  
Phil Hurst, Publisher at the Royal Society says: "The open sharing of data is essential to allow the scientific community to scrutinise the validity of research findings - this is even more important in times of crisis".
Find out more
Hub for all content relating to the OASPA endorsed COVID-19 Rapid Review Collaboration Initiative